Buy Jimi JC400 4G Dual Dash Cam in Nairobi Kenya
Record what happens in front of and inside your car with a high-performance dash cam from Jimi. The JC400 allows you to capture the road ahead you, along with the rear view of your vehicle. This Dashcam features advanced features such as real-time tracking, panic button incase of an emergency an d remote engine switch OFF using your mobile phone. Reach us on 0718096560 to order
The JC400 camera system is an ideal companion for everyday driving and long-distance hauling. Besides the road-facing camera that records what is happening on the road, it is equipped with a cabin-facing camera that records everything inside the car as well. Alternatively, you can choose the IP67 waterproof camera as the second eye. Other features of the JC400 Dual Channel Dash Cam include live tracking, reckless driving, emergency calls, and more, allowing it to be used to deter crime, record bad drivers, and quickly resolve disputes or false claims relating to traffic accidents.
Two Simultaneous Cameras
The JC400 dashcam features an integrated road-facing camera and a detachable inward-facing camera to monitor what's happening inside or an IP67 waterproof camera that can be mounted on the side mirror, trunk, trailer, or dump body for your specific business needs. They help record almost everything that happens on the road, in the cab/trailer, or in the rear, so you can have real-time and retrospective visibility into your fleets.
Event Video to Cloud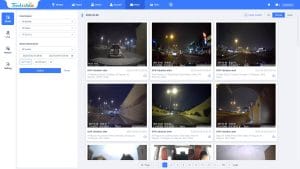 In the event of a collision or reckless driving behavior, the JC400 will, as required, capture crisp, clear video clips and upload them to the cloud for evidentiary support and later review. The reliable 4G module allows data to be transmitted to the cloud-based platform faster, so you can respond or take action at the earliest time possible.
Driving Behavior Analysis (DBA)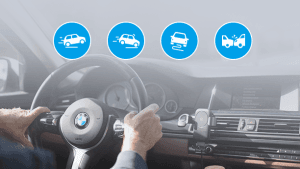 Leveraging data on the reckless driving behavior of your drivers will help reduce the accident rate, rate or coach drivers to increase safety awareness on the road, and improve the fuel economy of your fleet. This can further save you on your insurance expenditure.
· Harsh acceleration
· Hard braking
· Sharp cornering
· Collision
Real-time Tracking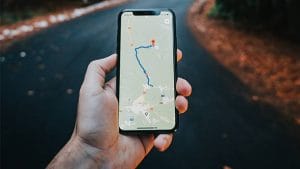 The GNSS module provides precise real-time location data of en-route fleet vehicles as well as cargoes. In this way, you can always keep an eye on them to see if anything unexpected happens during the transit and review these history routes if issues arise later.
Panic Button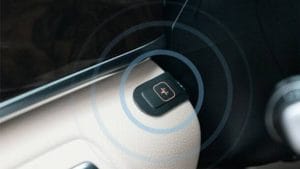 In the event of an accident or other emergency, one-press of the panic button (SOS) will trigger the device to help the driver or passenger initiate an emergency call to the preset emergency numbers and the back office until the call is answered. The platform will also flag this important event for later review. The external SOS button can be installed within easy reach of the driver or passenger for quick activation, giving peace of mind to all.